"I know we're fucked up, all right? I'm impulsive, and hot-tempered, and you get..."
– Travis Maddox, Beautiful Disaster (Jamie McGuire) aww. *heart melts* (via thenotsosecretworldofreaanne)
"I knew the second I met you that there was something about you I needed. Turns..."
– Travis Maddox (Beautiful Disaster)
MONEY can't buy HAPPINESS, but it pays for my...
kimpoyfeliciano:
akosialyssabautista asked: hi miss. apoy ka ba? kasee. ALABYOW. :">
Top 10 Reasons to Smile
1. Smiling Makes Us Attractive We are drawn to people who smile. There is an attraction factor. We want to know a smiling person and figure out what is so good. Frowns, scowls and grimaces all push people away — but a smile draws them in (avoid these smile aging habits to keep your smile looking great). 2. Smiling Changes Our Mood Next time you are feeling down, try putting on a smile....
2 tags
3 tags
That awkward moment when you get jealous even...
You want a guy's perspective? Ask your Dad.
Me: Dad, how can I be sure if a guy really likes me or not?
Dad: If a guy really likes you, he would do whatever it takes to be yours. You see, there are two kinds of "being interested". One is, when a guy likes you but has his heart open to other girls. This is the kind that isn't so serious about being serious. The other kind of "being interested" is the kind that I want a guy to be interested in you. This is the kind whose eyes are set on you, and only you. No other girls. The one that sends you those long text messages on how much he means to you, gives you goodmorning and goodnight calls telling you to have a good day and to have sweet dreams. If a guy really wants to you to be his, he wouldn't be ashamed to introduce you his friends and even better, his family. I would want you to have a guy that when he looks into my daughter's eyes, he feels like he doesn't belong anywhere else but your heart.
6 tags
4 tags
2 tags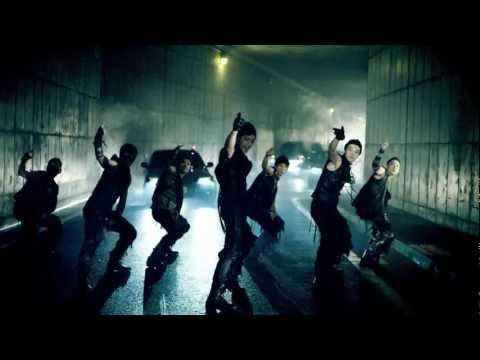 Mesmerizing Baek Seung Jo!
4 tags
Gusto ko ng sarili kong BAEK SEUNG JO :">
seventeenislife: GELO ! Sino ba naman ang hindi gaganahan mag-aral kung ito ang kasama mo sa bahay . diba ? :">
"You have to stay by my side, didn't you say that you will make my life..."
– Baek SeungJo (Playful Kiss)
Yung mga babaeng simple lang pero kapag ngumiti...
boy-ambisyoso:
Kapag sinabihan ka ng "PANGET", sabihin mo..
"Excuse me, hindi ako salamin"
The LORD is my light and my salvation; whom shall...
yeyenwithlove asked: Ikaw na may Tumblr! Hahahaha!
Pag gwapo na mahilig sa babae ang tawag CHICKBOY....
Bakit ganun? WAHAHAHA!! :)
Dear boys, There are two types of girls. There are...